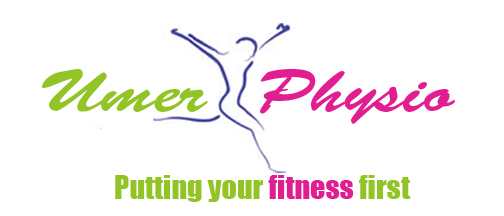 Physiotherapy
Physiotherapy is a clinical health science and profession that aims to rehabilitate and improve people with movement disorders by using evidence-based, natural methods such as exercise, motivation, adapted equipment, education and advocacy.

Physiotherapists study medical science subjects such as anatomy, neuroscience and physiology to develop skills and attitudes necessary for health education and prevention, diagnosis, treatment and rehabilitation of patients with physical disorders and disabilities.

The physiotherapist works in health care systems in both hospitals and the community

All physiotherapists in Australia are required to be registered by law. Registration as a physiotherapist is only possible after completion of a university degree in physiotherapy or health sciences with a physiotherapy course

Physiotherapists, who are known as physical therapists in America, work all around the world. They are the experts in the examination and treatment of musculoskeletal, neuromuscular and cardiothoracic problems that affect peoples' abilities to move the way they want and function as well as they want in their daily lives.
Physiotherapists
Physiotherapists are often referred to as 'movement specialists'. They are trained to assess and treat a variety of conditions that affect the physical function of adults and children . Physiotherapists who are trained particularly to work with children and adolescents are Paediatric Physiotherapists.
Paediatric physiotherapists have the particular qualities and skills required to assess, motivate and care for children. They work closely with those who care for children including families, teachers, doctors and other health professionals.
Physiotherapists will
Assess the child's problem.

Devise a special program to suit each child's needs. The program may involve the use of balance, strength and co-ordination activities, toys, games or other special equipment.

Monitor the child's progress and alter the program as the child improves, develops and grows.

Help the family understand the child's problem and teach parents or carers the skills to develop the child's ability to perform everyday tasks.

Give advice regarding footwear or prescription of equipment to improve the child's skills and function.

Work in conjunction with other health professionals to meet all the child's needs in a thorough and comprehensive way.

Refer the child to other health professionals within the hospital when appropriate.

Ensure a smooth transition from hospital to home and return to crèche, kinder or school, in conjunction with the child, family, health care workers and teachers.

Consult with the child's local physiotherapist in the metropolitan or rural community.
Benifits of Physiotherapy
Physiotherapy can make a difference in an individual's ability to live an active, healthy lifestyle. For many seniors, disabled or chronically ill people, physiotherapy is the key to restoring and maintaining a level of physical function that permits independent living. Physiotherapy is one way to successfully push physical limitations to secure the Freedom to Function™.
Physiotherapy benefits include decreasing pain, improving joint mobility, increasing strength and coordination and improved cardiorespiratory function. Everyone can benefit from physiotherapy whether you are living with a chronic illness, recovering from a work injury or suffering after that weekend hockey game.
Physiotherapy increases your independence and gives you the freedom to function in your home, workplace or your favorite leisure activity. Physiotherapy offers a range of specialized services of benefit to patients with heart and lung disease, traumatic, workplace and athletic injuries, amputations, arthritic joints, stroke, brain injury, spinal cord and nerve injury, cancer and pre- and post surgical needs.